Hi Everyone..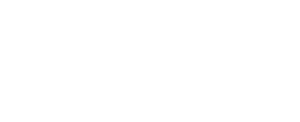 A NEW Magic Roadshow Journal of Magic has published! You can get your copy here….
IN THIS ISSUE…
Magical Entertainment: Part 3 – by Paul A. Lelekis
It Is Painfully Obvious to Me…and Probably to You…#3 – Marty
Openers and Closers 2 – A Review
Openers and Closers 3 – A Review
Stewart James – The Magic Of Stewart James – by David O'Connor
EUGENE BURGER – June 1, 1939-August 8, 2017
Only Slightly Sleightly – A Review
Eclectica – John Carey – A Review
The Doug Henning Project – Resource
Clip Steal Color Change | Card Trick Tutorial – 52Kards
Making A Two Man Mind Reading Act Affordable
Magic Is An 'Exact' Science – According to Bill
Mentalism – According to Harlan
Mentalism That Fools Every Time – Video Tutorial –
Find Out What's Inside My 'Magic Show' Bag – Jay Sankey
3 Free Magic eBook from Jay… From our Archives
5 Expert Card Magic Trick 'Control's' Revealed! – Video
Shade – The Lost Tape
Harry Maurer presents… OVER 100 CARD TRICKS – Free PDF from our Archives
VANISH Magic Magazine #36
Magic Trick Reviews… Free to Everyone Facebook Group
Other Important Stuff..
ENJOY !!!