EVANESCE – By Eric Jones.. A Review
EVANESCE – By Eric Jones.. A Review
EVANESCE – By Eric Jones – A Review
Eric has created a stand-alone sleight for coin workers that looks like true magic. This is the ad copy: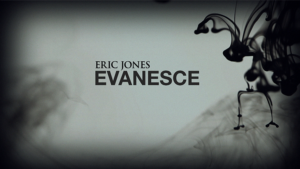 "Master of Coin Eric Jones offers an amazing new IMPROMPTU coin vanish that is as insane as it is beautiful. Imagine causing a coin to vanish at the fingertips in the most incredible way possible. You can even do this one naked!!! Based on the work for Shoot Ogawa and Apollo Robbins, Eric teaches and novel and unique technique that is just as much fun to practice as it is to perform. This 13 minute download is chock full of excellent technique, professional performing tips that you can add to your arsenal immediately."
You will learn:
JW Grip
Coin Selection
JW Grip Muscle Pass
Evanesce: The basic technique
Professional performance tips
My Thoughts..
Eric has put his own twist on a popular vanish first created by Shoot Ogawa and Apollo Robbins. He has taken the basic move, improved it, added a unique carry-away, and created something very visually appealing.
Eric readily admits this is not for the faint of heart. He tells us up front that it will take practice to master.. but.. afterwards, you will have something very unique.
Based on a simple false transfer, Evanesce retains the coin in the original hand in a position that is slightly angle sensitive, but not from the front, and will definitely fool anyone other than someone to the extreme side or rear.
He uses a unique muscle pass to move the coin from the concealed position to a position totally invisible to the spectator… either the opposite elbow joint or your shirt pocket. This is one of those sleights you will crave to learn.. and can learn with practice.
If you want a move that will fool not only your audience, but fellow magicians as well, EVANESCE is the perfect instant download. Inexpensive and very well filmed, Eric Jones has created a couple of moves to add something very different to your routine. I truly wish my fingers were twenty years younger… I'd be all over this..!
As usual, I highly recommend visiting Murphy's site and watching the video. There's nothing like the visual treatment to give you an appreciation for the techniques.
$6.95 From Murphy's Magic and their many associates..
https://www.murphysmagic.com/Product.aspx?id=54276
Review by Rick Carruth
https://MagicRoadshow.com