ORBIT by Mark Parker & Jonathan Fox – A Review
ORBIT by Mark Parker & Jonathan Fox – A Review
ORBIT by Mark Parker & Jonathan Fox – A Review
This is the Ad Copy:
This is exactly the type of magic effect that peaked your interest and served as the gateway to the art.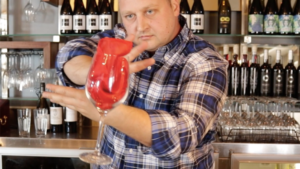 Why? It's super visual, super fun and pulls people in like a magnet. Even better it's EASY to perform allowing you to focus on the most important aspect of any effect – the performance! It also has the advantage of quick reward – which makes it perfect for street magic, strolling. It gets right to the point.
Imagine making – Mobile phones, glasses, dishes, wine glasses, credit cards, CD's any suitable object float between your hands! Orbit is a revolutionary levitation device!
-Super Visual
-Easy to do
-One size fits all
-No threads or magnets
-Completely self-contained
-Robust and heavy duty (THIS IS NOT A TT)
-No set-up, the gimmick is always ready
-Comes with special gimmick ready to go
Please note angle considerations during performance.
Every detail is covered in a step by step online instructional video. Nothing is left out.Now go out there and blow your spectators away!
Idea for Orbit by Illusion Designer Mark Parker brought to life by Jonathan Fox and Global Magic Shop..
My Thoughts:
ORBIT is a levitation gimmick device. You can 'levitate' almost anything with weight.. from cell phones to packs of playing cards to glasses of wine. Thankfully, Orbit does NOT employ threads or magnets, and can be brought in and out of play with almost a moment's notice..
There was a time twenty years ago when I performed my 'magic' in a public setting.. for anyone who would watch. One of my favorite devices was a suction cup attached to a thumb tip. I would attach it to a cola can and casually wait until I thought someone was watching. The can would suddenly 'get away from me'.. and I'd try to reel it back in, indiscreetly, as if I hoped no one saw my misfortune. I've had literally dozens upon dozens of folks walk up to me, perplexed, and want to know how my cola can 'appeared' to take flight.
I loved it…
Well.. it's been long enough that it was time for someone to bring this cool little device back for a new generation. Illusion Designer Mark Parker and Jonathan Fox with Global Magic Shop have done so.. and I'm glad.
I'm not going to tell you this is a thumb tip, because, in the traditional sense, it's not. But it does go on the thumb.
Orbit works on the same principle as the original device. Fortunately, Orbit is adjustable to fit different size thumbs, and comes with shims to make it customizable. It is NOT latex or soft plastic.. but a very hard plastic to last a very long time. It also features ball bearings between the connection points, joining the thumb holder to the suction cup. This is a very important feature, as it allows for hand movements far outside the boundary's of the original.
Jonathan Fox goes into considerable detail in the almost 50-minute tutorial, teaching how to properly handle the gimmick to get the proper balance and appearance to make your performance 'magical'.
Special sections are included for attaching to playing card boxes, cell phones and wine glasses. Quick note: To attach to a card box, you need a box with the cellophane wrapper.
ORBIT comes with a heavy-duty gimmick holder for easy retrieval and ditching. The holder has a clip to attach to your pocket or belt. The holder is also close-able to simplify carrying the gimmick.
The last two sections of the tutorial include a section on maintenance and a bonus section on early prototypes and the thought processes that went into designing the new version.
Jonathan doesn't call ORBIT a stand-alone effect, but an enhancement device to add an additional level of sophistication to your performance. Knowing me.. I'm just a step away from 2002 all over again.
There isn't a real skill level. Even a beginner, if you watch the instructions and pay attention to your positioning, will be able to perform in short order. Obviously, you cannot perform surrounded. So a little audience management will be necessary.
As I mentioned.. the tutorial is approx. 50 minutes and you can watch it online or download it to your desktop. The quality is good, the sound is good, and you'll have zero problems with the video.
The performance visuals are something special, and ORBIT is definitely a device you need to give serious consideration to purchasing. If the price seems a tad steep, it's not. It's built to last. And once you're comfortable with the handling, you'll be glad you listened to me. You'll find yourself using ORBIT over and over… I promise.
I recommend it…
$39.95 .. From Murphy's Magic and their Associates..
https://murphysmagic.com/product.aspx?id=71843
Review by Rick Carruth for Murphy's Magic & The Magic Roadshow