The traditional Chinese magicians calling for greater censorship of their ancient tricks
The traditional Chinese magicians calling for greater censorship of their ancient tricks
Beijing, CNN (CNN)In a small room in a West Beijing cultural center, magician Tian Xueming is working hard to deceive a group of university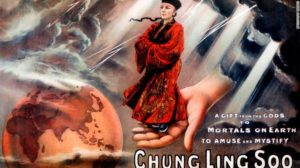 students from Macau that he has teleported three pearl-sized balls from one bowl to another.
For first-timers, Tian's sleight-of-hand illusion is as infuriating as it is entertaining. Some audience members become hellbent on exposing the magician, by any means necessary.
"Many have tried to grab my hand mid-act, wrench it open, only to find there was no ball," says Tian.
The 55-year-old refuses to give details about his tricks, citing an unbreakable magician's code of secrecy. But this hasn't stopped the trick from being 
exposed
online.
Millennial magician Li Yunfei posted a video of the trick on YouTube last December, using two transparent bowls to show there is no teleporting, only nimble handiwork.
In seven months, that clip has racked up 1.6 million views. According to Li, trading secrets for clicks — and thus profit — has become an increasingly common practice among young Chinese magicians.
"There are tens of thousands of live-streaming and video channels dedicated to exposing magic tricks," says Li, 24, who has over 420,000 fans on Chinese video platform Tik Tok and claims to make over 1 million yuan ($145,000) per year from his videos.
Tian, and other traditional Chinese magicians, have condemned this practice, even forming an association, the League in Opposition to the Revealing of Magic Secrets, to combat this trend. Many of the tricks exposed were invented by their ancestors and passed down via tight-knit, student-teacher relationships. 
READ MORE