Kimlat: Every Perception Is A Choice
Kimlat: Every Perception Is A Choice
Kostya Kimlat brought a little bit of magic along with a powerful message to the Dakota Hospital Foundation Community Leadership Dinner, held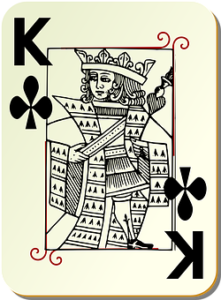 May 23 in the Muenster University Center on the University of South Dakota campus.
He did perform tricks that were mind-boggling. He correctly guessed a word that an audience member was thinking of. He made playing cards seemingly disappear and reappear.
"My job as a magician is to know how you process information and to use that sort of against you in order to create the perception of magic. My job is also to influence and control the perceptions," he said. "Perception is all in how we use it and we are using it every single day, whether we are aware of it are not."
"The secrets that I will share with you are specific because I know that we have business leaders, we have community leaders, everyone has different positions, different job responsibilities, but the secrets of perception connect to everybody," he said.
Earlier during the banquet, as it does every year, the Dakota Hospital Foundation presented scholarship awards and presented its annual Community Health Service Award (see related story).
Kimlat is known as "the business magician." He is world-renowned speaker, entertainer and the author of a forthcoming book, "Think Like A Magician."
In 2006, he was the youngest magician to appear on the cover of "MAGIC" magazine and as an entrepreneur, he founded See Magic Live, which trains and books magicians for events across the country.
Kimlat unravels centuries-old principles of perception and secrets of communication, empowering people to be more effective in their business and everyday lives.  READ MORE